InReach.Asia, a division of La Marca International Pte Ltd., is the official distributor for DeLorme inReach satellite communication & tracking devices in the SEA region. The inReach is the perfect low cost safety, tracking and communication device for any activity off the beaten path, be it for recreational use, professional and security operations, or as a tool for social media channels for remote expeditions or events.  Our customers include major NGOs, military, security firms, aviation providers, and many personal users who just want to go to remote places others don't dare, but but have the security to be in reach.
Both inReach satellite communicators enable you to send and receive text messages, trigger an SOS for help, and track your GPS coordinates, wherever your trip takes you. It keeps you connected when off the grid and outside of cell phone range.
WHO SHOULD OWN AN INREACH?
Almost everyone. Whether it's by land, sea or air, if you love getting away from it all, then chances are you need an inReach. With inReach, you can send and receive messages at the ends of the earth and everywhere in between. From outdoor enthusiasts and boaters to hunters and recreational pilots, having an inReach offers much more than remote connectivity and SOS capabilities — it allows you to share your journey and experiences with those you love and gives them peace of mind knowing they can contact you no matter where your adventure takes you.

Trigger an SOS, receive a delivery confirmation and communicate
back and forth with our 24/7 search and rescue monitoring center.

Track your trip with adjustable tracking intervals and share your location, including GPS coordinates, course, elevation and speed.

Send and receive 160-character text messages with GPS coordinates
to cell numbers or email addresses worldwide.*

Pair with mobile devices using our Earthmate app to make communication with family and friends even easier and to access downloadable topographic maps and U.S. NOAA charts. Plus, inReach Explorer users have access to powerful navigation features.

Delivery confirmation for all text messages and SOS signals.

Delivers 100% global coverage through the Iridium satellite network, with no gaps, fringe or weak signal areas.
Follow-Me/Find-Me Tracking and Location.
"This way to the middle of nowhere."
Bring family and friends with you, using Follow-Me/Find-Me Tracking and Location's automatic location feature. Turn it on or off at a whim, and ensure that your route is known. Use it to aid rescuers, to make maps, to keep you connected to the world, or just to provide a measure of authenticity to your travel stories or adventures. People can even ping your inReach to find your latest location.
If you're going off the grid, stay in touch with inReach.
Two-way communication becomes two-way texting when your inReach is paired with a smartphone or the PN-60w GPS. Now you can both send and receive messages — that means interactive SOS messages, text messages, emails, social network updates, etc., and full GPS navigation. In short, an affordable remote satellite connection that is no less than revolutionary.
You don't want to be playing hide-and-seek with your signal out there.
The DeLorme inReach is powered by Iridium, which commands the world's farthest-reaching commercial satellite constellation. It's like navigating by the stars, except the stars are awesomely powerful robots that float in space and enable two-way communication with anyone, anywhere, anytime.
Needless to say, you don't want to gamble with your life on one-way networks, delays, or coverage gaps.
inReach operates on the Iridium satellite network — the only network that spans the entire globe, offering 100% coverage anywhere on earth. Offering unmatched communications, performance and reliability advantages, Iridium's 66 low-earth orbiting (LEO) cross-linked satellites – the world's largest commercial constellation – operate as a fully meshed network that is supported by multiple in-orbit spares.
DEVICE PRICES & SUBSCRIPTION PLANS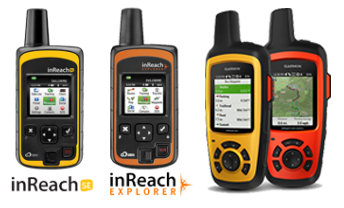 InReach.Asia – Device Pricing
You have the choice between three inReach™ devices:
Garmin inReach SE+: 779.00 SGD (incl. 7% GST)
inReach Explorer:  689.00 SGD (incl. 7% GST)
Garmin inReach Explorer+: 899.00 SGD (incl. 7% GST)
InReach.Asia – Subscription Plans
In addition to an inReach™, you also choose one of our monthly subscription plans that best fits your needs. A one-time activation charge of SGD 50.00 (bef. GST) will be charged.
You can move up and down between plans based on their seasonal activity. There is no charge for moving to a higher-priced plan, but there is a SGD 42.95 (bef. GST) charge for moving down.
The device can be suspended and unsuspended every 30 days at no extra charge. During the suspend period inReach can't be used but the saved trackpoints and messages will be kept. The basic monthly fee will be reduced to SGD 12.50 (bef. GST) while in suspend mode.
Further Details:
You can activate your plan after the purchase of your inReach for smartphones or inReach SE.
When active, your subscription enables the use of the explore.delorme.com portal and the Iridium network. It also includes the GEOS emergency monitoring service.
An initial 12-month term commitment applies to all plans.
There is a one-time activation fee (see above) charged at the time the service is activated.
Messaging/tracking usage charges are billed monthly. Text messaging fees apply to incoming and outgoing messages. Overage fees apply to usage that exceeds the text or tracking messages included in the plan, as outlined.
Invoices are in electronic format only and will be sent to you via email.
The monthly basic fee is billed 1 month in advance. Monthly-billed plans automatically renew month to month at the end of the initial 12-month term commitment, unless cancelled.
Any additional usage (track points & messages) will be billed the following month.
Monthly plans that are terminated prior to the end of the initial 12-month term commitment will be billed the equivalent of the basic fees remaining in the term plus any unbilled overage.
Devices come with a 1 year limited manufacturer warranty. All device sales are final and non-refundable.
Subscription Plans

inReach.Asia

Safety

inReach.Asia

Recreation

inReach.Asia

Expedition

Monthly Basic Fee

(bef. 7% GST)

SGD 25.95

SGD 37.95

SGD 64.95

SOS with GEOS

Included

Included

Included

Track Points included

30

(5 hrs at a 10 min interval)

120

(20 hrs at a 10 min interval)

360

(60 hrs at a 10 min interval)

Messages included

(SMS and InReach)

5

20

60

Additional Track Point

(bef. 7% GST)

SGD 0.29

SGD 0.25

SGD 0.15

Additional Message

(bef. 7% GST)

SGD 1.09

SGD 0.99

SGD 0.55

ActivationFee

(bef. 7% GST)

SGD 50.00

SGD 50.00

SGD 50.00
We also offer Enterprise plans for bulk purchases, contact us for more details.
Thank You, Thank You, Thank You.
We try to be pretty low-key about our accomplishments. After all, word gets out that you've created the first affordable two-way satellite communications device ever, and suddenly things are out of control: first there's fan mail; next thing you know, people are noticing you on the streets.

2014 National Geographic Gear of the Year Award
National Geographic has named inReach as a recipient of their 2014 Fall and Winter Gear of the Year Award. Editor Steve Casimiro said, "The inReach Explorer builds everything you could want into a satellite communicator, and it does it flawlessly."

2014 Backpacker Editors' Choice Snow Award
inReach has been honored as a recipient of the 2014 Backpacker Magazine Editors' Choice Snow Award, the most prestigious award, bestowed annually to products for their outstanding design and performance.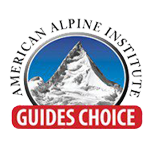 2014 American Alpine Institute Guides Choice Award
The American Alpine Institute's prestigious Guides Choice Program identifies the best and most cutting-edge equipment for alpinists, rock climbers, skiers, and many other backcountry travelers for the past 25 years.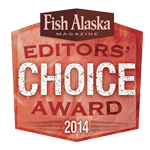 2014 Fish Alaska Magazine Editors' Choice Award
The Fish Alaska editors and field testers spent the past angling season testing the latest field accessories for out-of-the-box performance and durability. The Fish Alaska Editors' Choice Award recognizes this year's top rated fishing essentials.

Sail Magazine's 2014 Pittman Innovation Award
The Pittman Innovation Award, named after Freeman K. Pittman, Sail Magazine's long-time technical editor, is an annual award presented by the editors of Sail Magazine to the best new products in the sailing industry for their fresh and innovative solutions.

50 Campfires Gear of the Year Award 2013
The editors at 50 Campfires have spent many hours field testing and researching the latest and greatest camping gear. The 50 Campfires Gear of the Year Award honors the essential gadgets and accessories that make your excursion easier, safer and more enjoyable.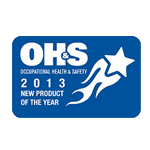 Occupational Health & Safety 2013 New Product of the Year Award
The Occupational Health & Safety New Product of the Year Award honors the outstanding product development achievements of health and safety manufacturers whose products are considered particularly noteworthy in their ability to improve workplace safety.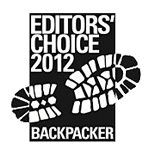 Backpacker 2012 Editors' Choice Award
The Backpacker Editors' Choice Awards, bestowed annually since 1993, recognize the products that Backpacker editors have chosen as the best of the year based on months of trail testing by teams of highly experienced hikers and climbers.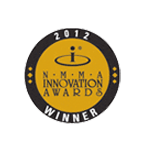 2012 NMMA Innovation Award
inReach received the 2012 National Marine Manufacturers Organization (NMMA) Innovation Award in the Consumer Electronics Category. The award was announced February 16 at the Miami International Boat Show, the premier event of its kind.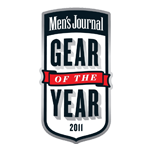 2011 Men's Journal Gear of the Year
Men's Journal editorial experts scour the globe each year for "the coolest gadgets, the most tech-savvy active wear and the all-around best gear out there for the active, accomplished man." Their conclusion — inReach is "the backcountry savior."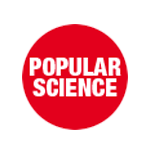 2011 Popular Science Best of What's New Award
"The Best of What's New Award is the magazine's top honor and the 100 winners — chosen from among thousands of entrants — represent the highest level of achievement in the field." Mark Jannot, Editor-in-Chief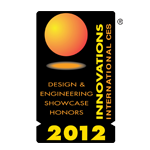 CES 2012 Innovations Award
It honors outstanding design and engineering in cutting-edge consumer electronics products and is sponsored by the Consumer Electronics Association (CEA), producer of the International CES, the world's largest consumer technology trade show.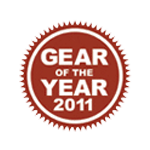 National Geographic Adventure Gear of the Year Award 2011
Twice a year, National Geographic Adventure offers its roundup of "the most innovative gear of the season," and the DeLorme inReach was selected as one of the Fall-Winter Gear of the Year honorees. Editor Steve Casimiro said, "DeLorme's InReach stands to revolutionize backcountry communication by allowing you to call for help and get an instant response by sending and receiving text messages via satellite. 'On r way' could be the best text you ever get."

Outside Magazine Gear of the Show"
"DeLorme has been at the forefront of GPS technology and satellite communications for the past few years. This year's inReach ups the ante." Sam Moulton, Gear Editor

GearJunkie Best of Show
"The inReach will send and receive text messages outside of cell phone range. The receive half of the equation is the big deal here." Stephen Regenold, Editor-in-Chief
International Organization for Migration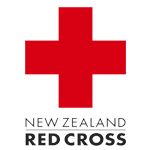 New Zealand Red Cross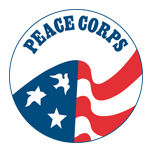 Peace Corps Philippines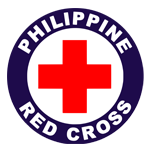 Philippine Red Cross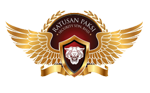 Ratusan Paksi Security Services Malaysia

SG-Shipping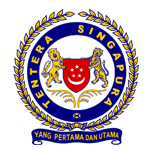 Singapore Armed Forces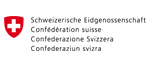 Swiss Humanitarian Aid Unit (SHA)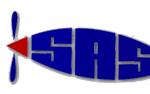 Systematic Aviation Services (Bell Helicopters Malaysia)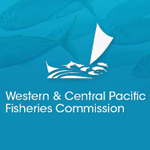 Western & Central Pacific Fisheries Commission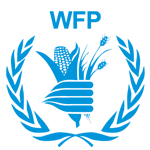 United Nations World Food Programme
For Retail, Commercial, Enterprise Customers: